This site is NOT affiliated with the Philadelphia Flyers or the National Hockey League. The views and opinions of this site are strictly ours and no one else's. Content of this site is checked for accuracy, but not flawless. Please double check any information regarding schedules, etc. Please report any inaccuracies to webmaster@flyers.com.​

Shop for great Flyers gifts for your home or office thru the link below: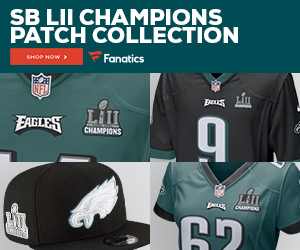 Jets go 3 for 6 on power play, bury Flyers 7-1 in Winnipeg

     Wednesday 8:30pm @ Flames

    Against the Jets Radko Gudas played even and registered 3 hits and 3 blocked shots.

Which Philly sports team are you watching most these days?

Flyers, every game I can 30.3% (10 votes)

76ers, looking like a promising team again 24.24% (8 votes)

E-A-G-L-E-S! I will peek at the others as time allows 21.21% (7 votes)

I watch them all equally, I am a sports fan 21.21% (7 votes)

Waiting on Phillies, filling in the space with whatever is on TV 3.03% (1 votes)

Total Votes: 33

Can't stop watching the Flyers win or lose.  Everything else is as I have time.

 Jake Voracek scored his 8th goal of the season at the end of the 1st period to bring the Flyers to within 1

   Travis Sanheim managed an assist, 3 shots on goal and a blocked shot against the Jets.  

​         For the second game in a row the Flyers spotted the opposition 2 goals, but could not recover this time.  Despite carrying the better part of Play and outshooting the Jets 24 to 8 over the first 30 or so minutes, the Flyers could not really get it going against Jets goalie Hellebuyck.

    Michal Neuvirth started and after giving up the third goal was pulled in favor of Anthony Stolarz.  Neuvirth gave up 3 goals on 10 shots in 27 and half minutes, while Stolarz surrendered 4 goals on 25 shots.

    AHL MVP Phil Varone found his way into 9 and a half minutes playing even and registering a hit in his first game as a Flyers.

    Sean Couturier, Christian Folin and Jordan Weal were scratched. 

     Last years AHL MVP (Les Cunningham award) is making his Flyers debut today against the Jets.  Welcome to the party!