This site is NOT affiliated with the Philadelphia Flyers or the National Hockey League. The views and opinions of this site are strictly ours and no one else's. Content of this site is checked for accuracy, but not flawless. Please double check any information regarding schedules, etc. Please report any inaccuracies to webmaster@flyers.com.​

Shop for great Flyers gifts for your home or office thru the link below: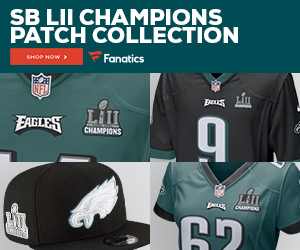 Lightning jump Flyers with 3 early goals and hang on 5-2, Elliott strong in his first appearance stopping 22/23

Thurday 7:30pm

  @ Canadiens

 Travis Konecny's 18th goal brought the Flyers to within 2 of the Lightning with 9 minutes to go in the third period.

Do you think the Flyers should trade Wayne Simmonds?

Yes, lets trade him while he has signific

ant trade value 36% (9 votes)

No, but lets try to sign him for 2 years 28% (7 votes)

No, he's only 30 years old lets try to sign him 3 more years 16% (4 votes)

Yes, if we can get an every day player for him 12% (3 votes)

Yes, he seems to be slowing down and his performance is down 8% (2 votes)

Total Votes: 25

It certainly seems the Flyers will be cashing in and trading him.  If he doesn't re-sign with the team he is traded to, he could end up back with the Flyers.

     Seeing his first actin since Nov. 15th, Brian Elliot stopped 22 shots allowing only a power play goal.  

 Sean Couturier registered 2 assists, was +1 in 24 minutes of ice time against the Lightning on Tuesday

        Brian Elliott followed Carter Hart after he was pulled 10 and half minutes into the third.  Hart had allowed 3 goals.  Elliott was strong most of the night in strong position.

      The Flyers got goals from Oscar Lindblom and Travis Konecny.