This site is NOT affiliated with the Philadelphia Flyers or the National Hockey League. The views and opinions of this site are strictly ours and no one else's. Content of this site is checked for accuracy, but not flawless. Please double check any information regarding schedules, etc. Please report any inaccuracies to webmaster@flyers.com.​

Shop for great Flyers gifts for your home or office thru the link below: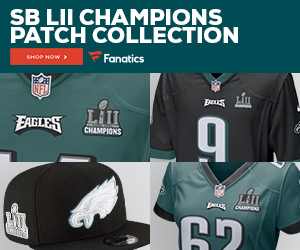 Price, Canadiens check Flyers 3-1, Couturier scores 30th goal in loss

   Thursday 8:30pm

   @ Blackhawks

     In 13 minutes of ice time against the Habs Michael Raffl played even with 4 hits and 2 blocked shots.

How do you assess coach Scott Gordon's performance?

He's done a very nice job, he should be the coach next year 47.62% (10 votes)

If he gets us in the playoffs, he should be extended as the coach 19.05% (4 votes)

He's ok, what's the deal with Quenneville? 14.29% (3 votes)

He was a great band-aid, we need a more proven bench boss 14.29% (3 votes)

Hard to tell if its him or the players maturing 4.75% (1 votes)

Total Votes: 21

Scott Gordon has done a great job.  Fun to watch what happens.

 Robert Hagg played even and had 3 hits and 2 blocked shots against the Canadiens Tuesday night.

             The Flyers were dealt a serious blow to their playoff hopes when the Canadiens beat them and the Hurricanes dumped the Penguins 3-2 in a shoot-out Tuesday night.

           Carter Hart gave up 2 goals on 35 shots, a goal each in the first two periods.  The third Canadien goal coming into an open net.

           Sean Couturier scored his thirtieth on the Flyers only power play with just under 9 minutes to go in the third period.

           Phil Myers was scratched with an unknown illness.

   Sean Couturier's power play goal brought the Flyers to within 1 in the third period against the Canadiens.