This site is NOT affiliated with the Philadelphia Flyers or the National Hockey League. The views and opinions of this site are strictly ours and no one else's. Content of this site is checked for accuracy, but not flawless. Please double check any information regarding schedules, etc. Please report any inaccuracies to webmaster@flyers.com.​

Shop for great Flyers gifts for your home or office thru the link below: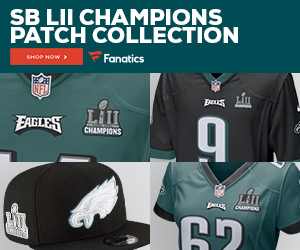 Flyers land head coach Alain Vigneault

Who has been the Flyers MVP this season?

Sean Couturier, 32 Goals, 74 points, +5, 5 game winners, led forwards with 22+ minutes ice time 60% (6 votes)

Claude Giroux, 21 Goals, 81 points, +11, 4 game winners, 21.5 minutes ice time on average 30% (3 votes)

Ivan Provorov, 26 points, led Flyers with 25+ minutes of ice time, almost 3 mins/game shorthanded 10% (1 votes)

Carter Hart, 16-12 , 2.77 goals against , .919 save percentage 0% (0 votes)

James Van Riemsdyk, 26 goals, 46 points, 4 game winners 0% (0 votes)

Total Votes: 10

No doubt Couturier's consistent, steadying effort made him the MVP.  I'm excited to see him grow more next year.

Oskar Lindblom scored his 17th goal in the finale against the Hurricanes.  He also had 16 assist on the season.

    Moving quickly, Chuck Fletcher landed veteran bench boss Vigneault.  He resume is pretty awesome.  In his last season as a Rangers coach he finished 8th, but other than than his teams have never finished lower than 5th, and that was over 10 years ago.